(for english see below)
Mysterien von Elefsina und ein Schiff namens Penelope
Installation / Video
Künstlerin Karen Koltermann

Sonntag, 03.09.2023 von 15-18 Uhr

Die Künstlerin Karen Koltermann bringt mit ihrer Installation die Europäische Kulturhauptstadt 2023 Elefsina nach Hellersdorf.
Elefsina hieß früher Eleusis und war durch die dort stattfindenden Mysterien in der Antike sehr bedeutend. Heute ist es ein Vorort von Athen, geprägt von der archäologischen Stätte, Industrieruinen und einem Schiffsfriedhof.
Mysterien von Elefsina und ein Schiff namens Penelope
3.9.2023 -17.9.2023
geöffnet jeden Donnerstag und Samstag
von 15 - 18 Uhr
_______________english______________
Mysteries of Elefsina and a ship named Penelope
Installation / Video
Artist Karen Koltermann
Sunday, September 3, 2023 from 3 - 6 pm
Karen Koltermann's installation brings Elefsina, the European Capital of Culture 2023, to Hellersdorf.
Elefsina used to be called Eleusis and was as a ritual site for the 'Mysteries' a very important location in ancient times. Today it is a suburb of Athens, marked by the archaeological site, industrial ruins and a ship graveyard.
Mysteries of Elefsina and a ship named Penelope
September 3 - 17, 2023
open every Thursday and Saturday from 3 - 6 pm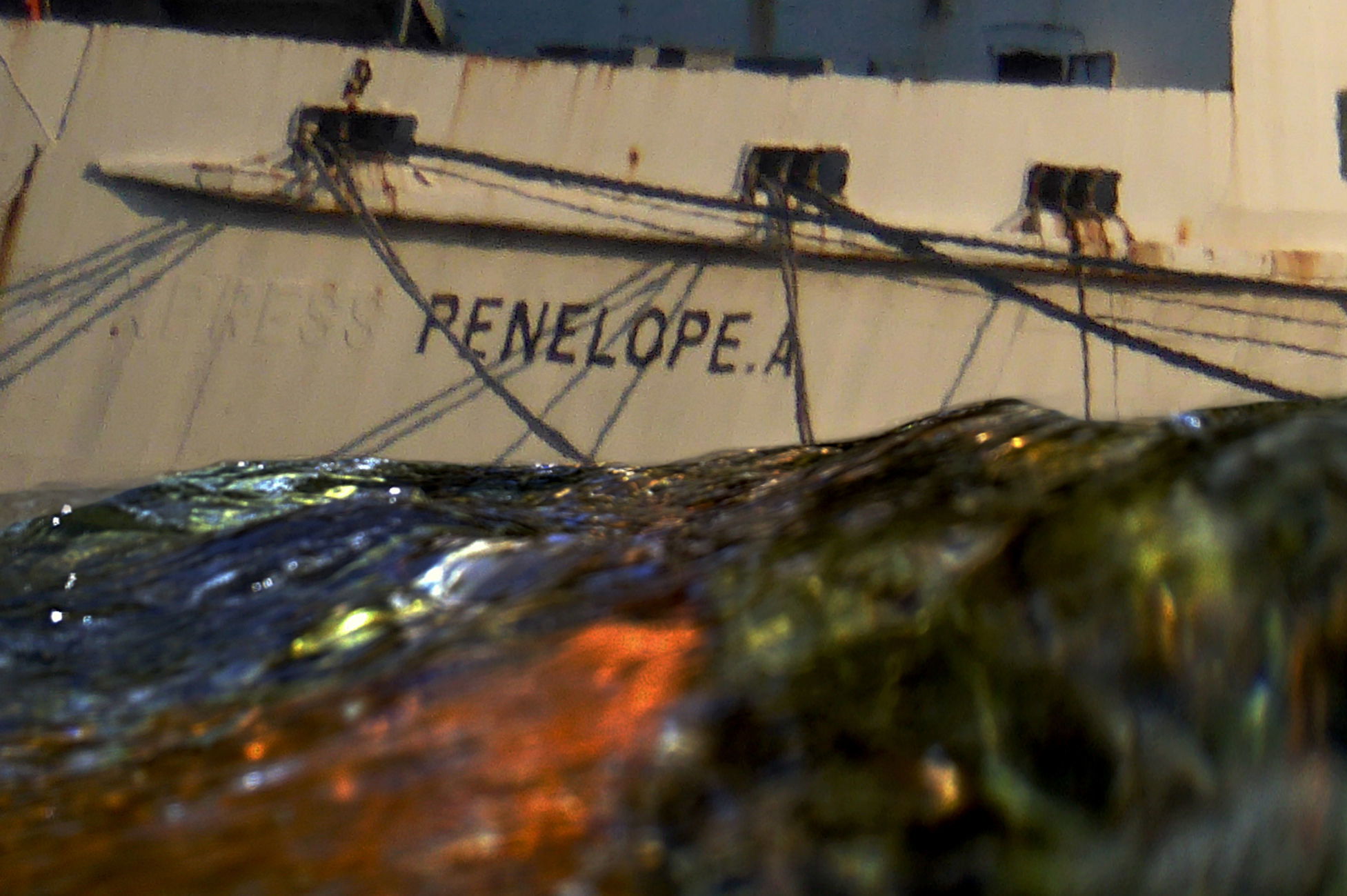 mp43-projektraum für das periphere
Stollberger Straße 73
(Eingang Boulevard Kastanienallee)
12627 Berlin
Das mp43 erhält eine Förderung durch den Berliner Senat / Basis Funding of the Berlin Senat