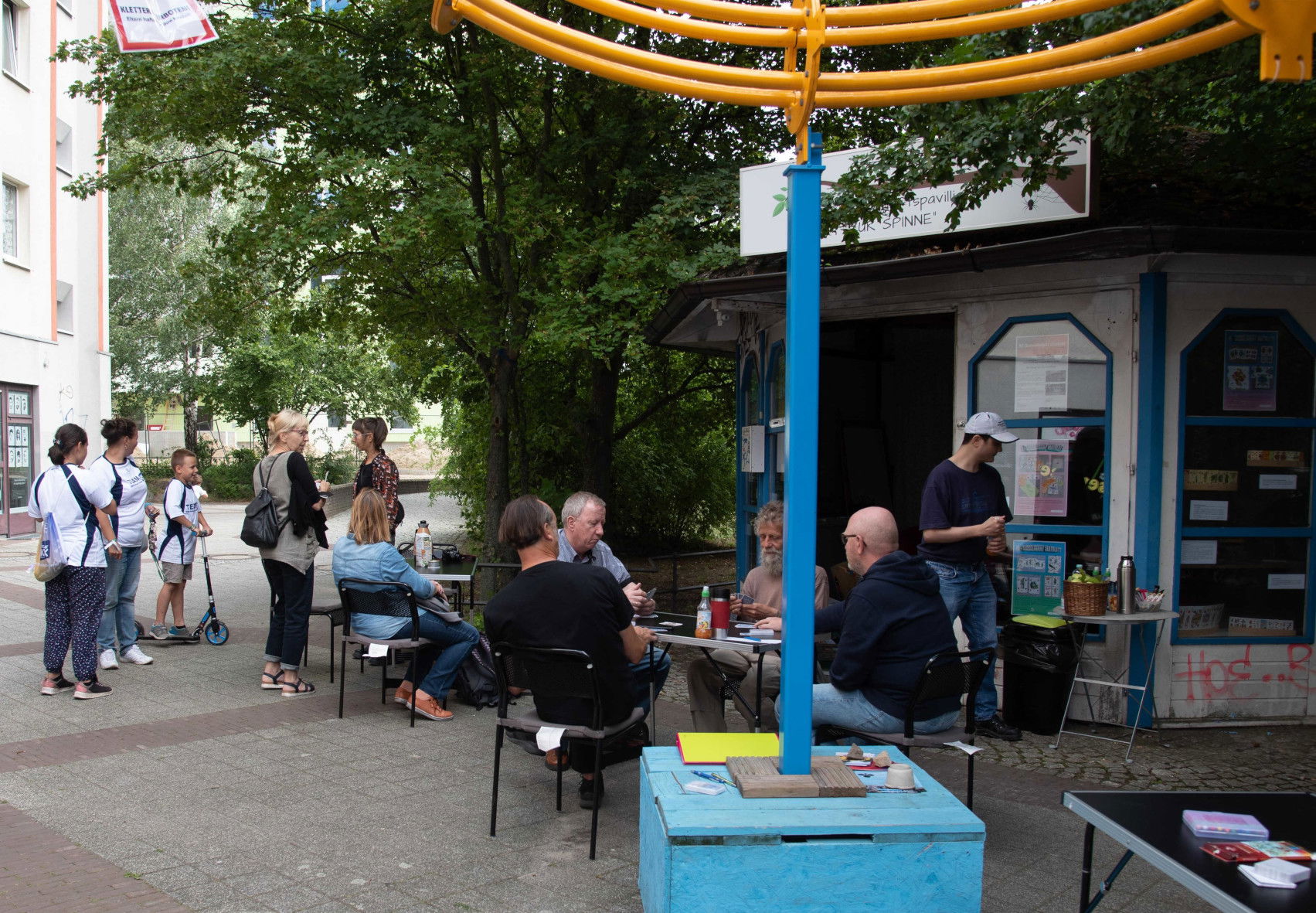 (for english see below)
RE - Sammelobjekt Skatblatt
(Ausstellung / partizipatorische Kunstprojekt)
In der Ausstellung wird das Skatblatt zum Ausstellungsobjekt. Es werden skurrile, schöne und liebgewonnene Skatblätter gezeigt. Jedes Blatt ist einzigartig und erzählt eine eigene Geschichte. Diese Geschichten liegen meist verborgen in den Schränken der Berliner Zimmer. Ihr Geheimnisse werden in der Ausstellung RE an die Öffentlichkeit gebracht. In den Erzählungen und dem Austausch werden Neuordnungen zum Vergangenen und Zukünftigen vorgenommen.
Die Ausstellung findet im Rahmen des Kunstprojektes Boulevard ist Trumpf statt.
________________________english_______________________
RE - Collectible skat deck
(Exhibition / participatory art project)
In this show, the skat deck becomes an exhibition object. Whimsical, beautiful and beloved scat cards are on display. Each deck is unique and tells its own story. These stories are usually hidden away in the cupboards of Berliner rooms. Their secrets are brought out into the open in the RE exhibition.Within these stories and the exchange, reorganizations of the past and the future are taking place.
The exhibition is part of the art project Boulevard ist Trumpf.
mp43-projektraum für das periphere
Stollberger Straße 73
(Eingang Boulevard Kastanienallee)
12627 Berlin